Day 48/19 – Up and down to Boulder, UT
Today
Was
Horrible!
For me…. the team is doing really well and people are helping each other out, which is really good to see. Today consisted of a mostly slow and steady climb to the top of a mountain. Starting at a little under 4000 feet elevation, we climbed to 9600 before dropping down to our camp for the night. Slow and steady was only the beginning of the day. From mile 30 to about 50 was pretty painful, so much climbing, even in the 10% grade area…. but there is nothing to do but keep climbing!
There were many false summits, which is where you start celebrating making it to the top, only to realize you are not there yet.
That happened about 5 times to me. Maybe it was just hopefulness, but it started getting old! Finally, we reached the summit – where, of course, we had a dance party.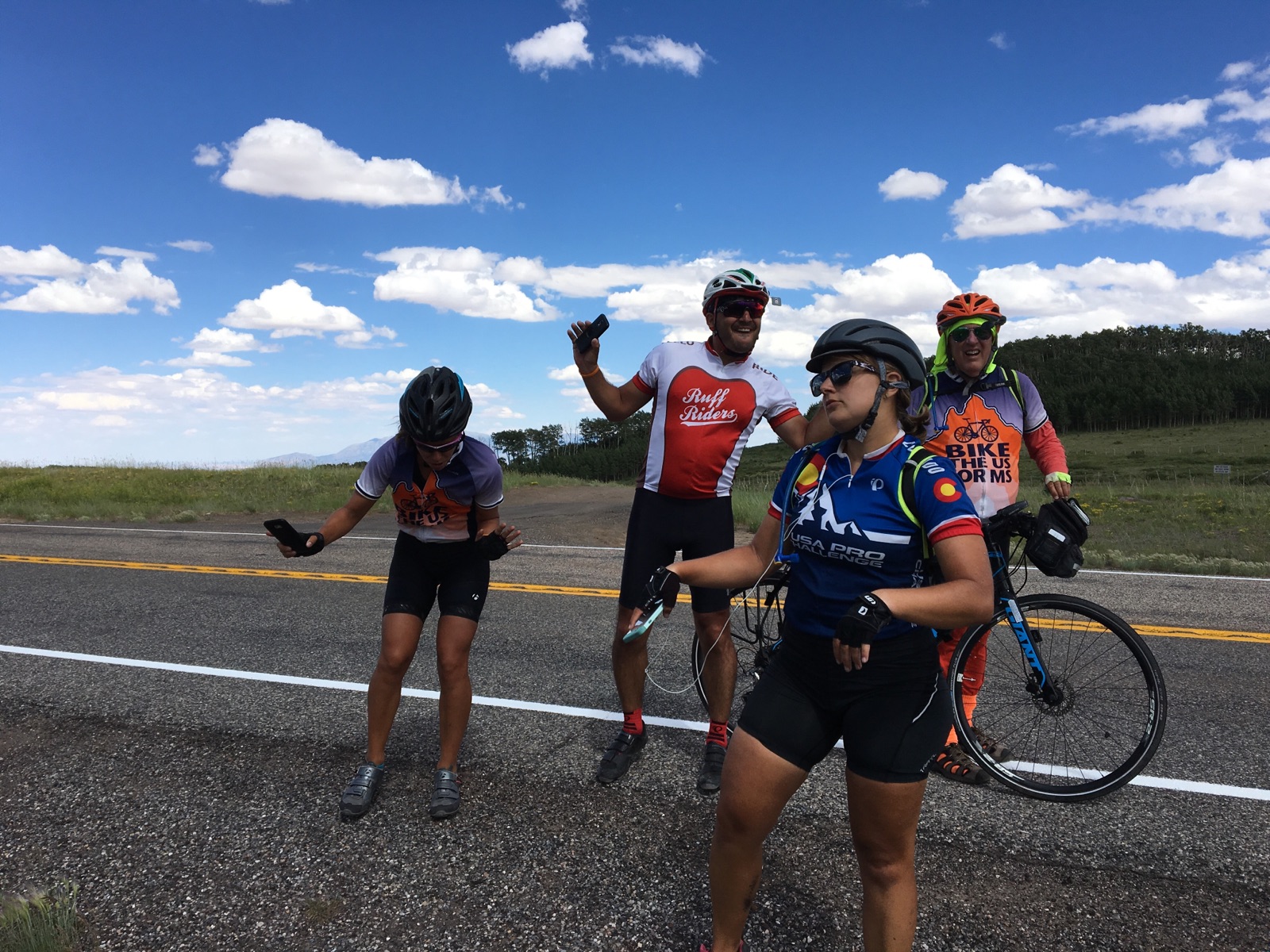 And about a mile past the summit, there was yet another climb. W T F.
But finally, the descent, was joyous…. and fast. All of that work…. all day long…. and within mere minutes…. down i went.. down, down, down!
Tonight we are in Boulder, UT. Another small town, in the middle of nowhere.
Tomorrow….. 96 miles!