Day 44, actually 15..  to Dolores, CO
Well….. it's day two of riding and I'm already one day behind in my blogging.
So let's jump back in time. Day 43 was awesome! I rode with the fast ones for most of the day and they "pulled" my ass for most of it. Not a bad ride, a little bit of climbing and a lot of wind. 60 miles for my first day back!
These are the ones that pulled me…. and saved my butt.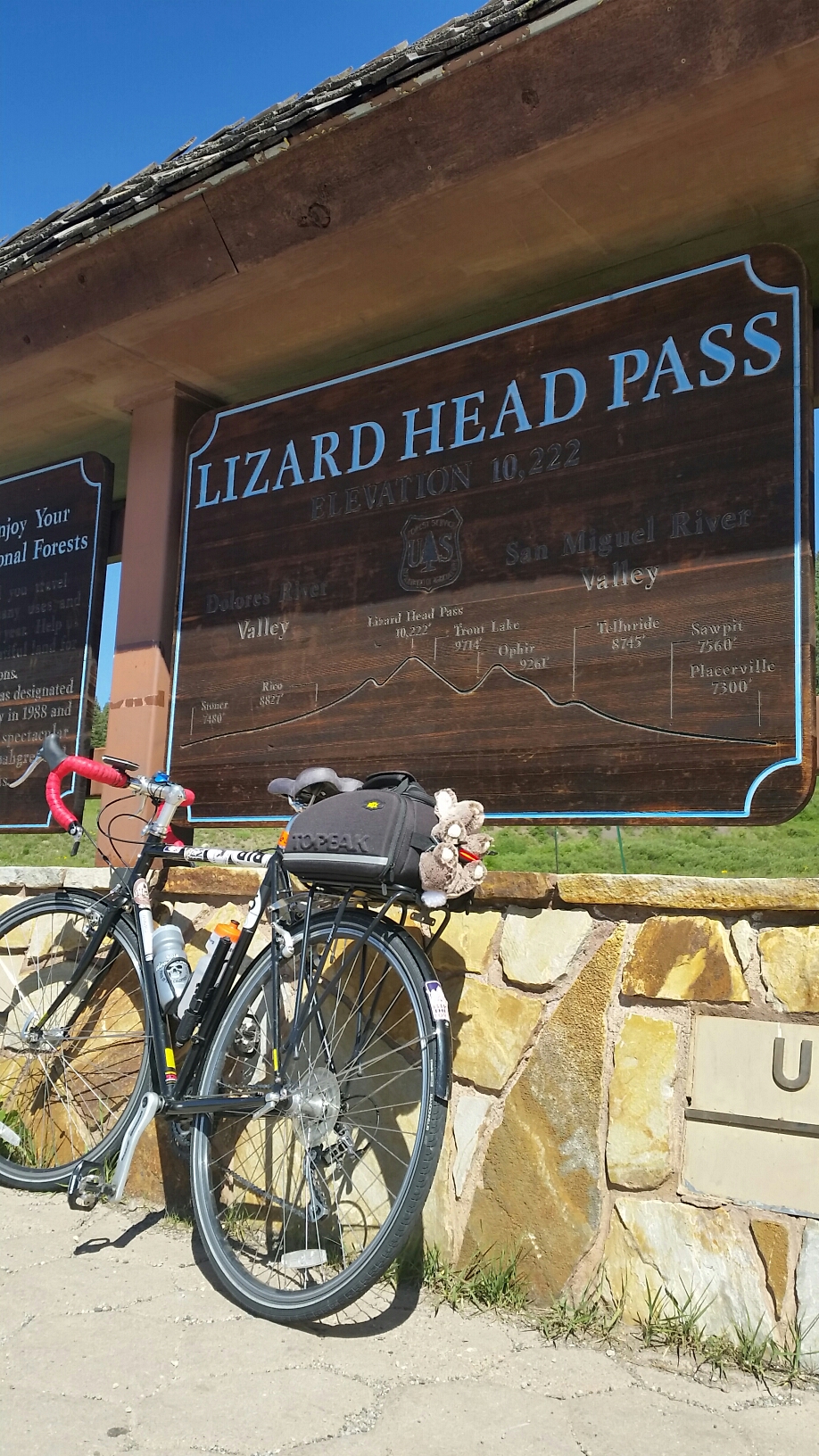 Top of the climb….. at over 10,000 feet! Had a hard time breathing.
At the end of the day we made it to camp and four of us decided to hit the local brewery and bring some beer back. A local business brought a pizza oven and made pizzas all night as we drank beer that we kept cold in my pannier bags that we filled up with beer and ice. That's my new favorite thing.
Many beers later, I finally went to bed.